Byford's Local Family Plumber
Commercial Plumbing & Maintenance
Commercial Plumbing & Repairs
When it comes to our ability in regards to Commercial Plumbing and General Maintenance – our focus and structure of Byford Plumbing and Gas leans towards General Maintenance. Saying that though we cannot discount our experience within the Commercial Plumbing sector, which stretches over nearly 10 years. This includes work at the famous Optus Stadium, The Crown Towers Resort and I also was on a team which completed plumbing work for all the brand-new Aldi stores when they entered the WA market. We do also work on a weekly basis with a local WA builder, which is a mix between renovation work and new home builds.
How We Can Help With Your Commercial Plumbing Needs
Toilet Replacements and Cistern Repairs
Tap Leak Repairs and Replacements
Hot Water Unit Repairs and Installations
From urgent plumbing repairs, to a brand new bathroom, we can help your family with a complete range of plumbing services.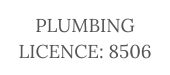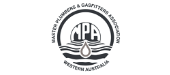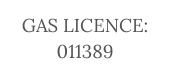 Call Us For Instant Help
Or Get a Quote Online
Message Us
accounts@byfordplumbing.com.au